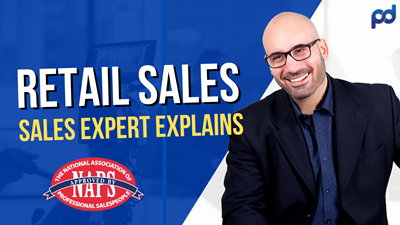 I get asked how to convince people to buy in retail a lot. Recently a friend asked about retail sales, and how she can sell more products in a store. What surprised me is that there was no sales training. They just told her to sell but not how to sell. In this video I...
read more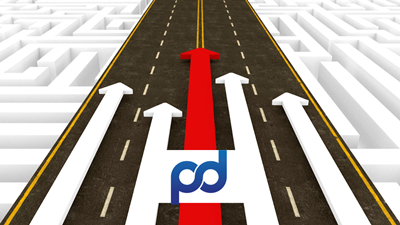 https://youtu.be/i1TVbDJt1kM I WAS NOT GOING TO RELEASE THIS. HERE'S WHY I DID. A few years ago I was fighting cancer. It was a terrible blow that hit me after I picked myself up after many long years of struggling and was doing very well for myself. While I was...
read more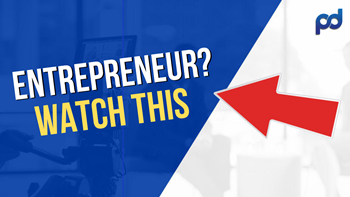 https://youtu.be/xz5vwiMuIXM Do you want to succeed as an entrepreneur. Well, look no further. Here is your self made entrepreneurship channel on YouTube so you can discover how to succeed in entrepreneurship and sales, increase your marketing success, and succeed in...
read more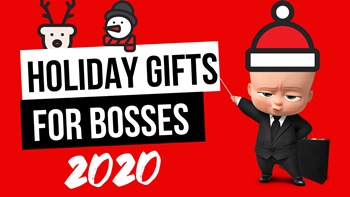 https://youtu.be/EYRPGkgiBMY Thinking of holiday gift ideas for your co-workers & boss or client? Here are the 5 best holiday gifts for your boss or client. Your Christmas present for your boss or client is very important, Your gift will determine your...
read more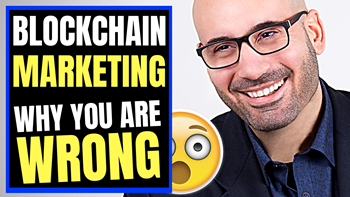 https://youtu.be/sVDDP_92J-M Here are 3 people who are crushing it in blockchain marketing - People in crypto and blockchain companies need marketing and advertising, but don't know what to do for block-chain marketing. In this video we talk about the future of...
read more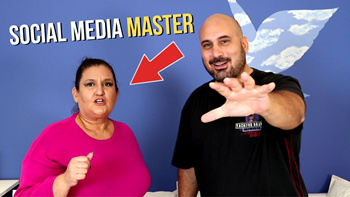 https://youtu.be/IDbPWjIGwh8 How to use Twitter for business in 2020 and how twitter algorithm works so you can dominate twitter in your social media strategy for 2020. Listen, if you want to succeed online in social media, whether its Twitter, Instagram or YouTube....
read more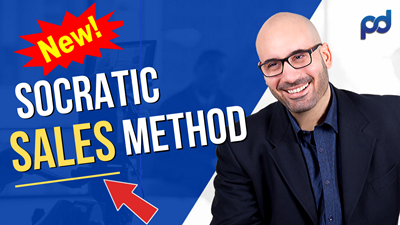 https://youtu.be/VrMC_zmZfPQ Here is how to use The Socrates Method to increase your sales. The NEW Socratic Method can be used for persuasion to get anyone to say yes. If you are wondering how to increase your sales, the ancient Greeks may have your answer. Rhetoric,...
read more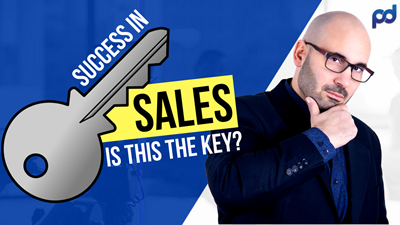 https://youtu.be/a4eC3c-ah2w What is the key to being a successful salesman and what are the sales success habits you need to know to succeed in sales? Here are daily habits of successful salespeople because habits are essentially the key to sales success. 👉 Subscribe...
read more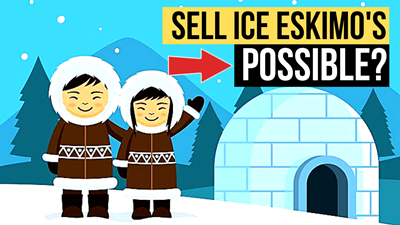 https://youtu.be/TYlfOKTx-Ds He is selling ice to an eskimo. He is so good at sales he can sell ice to an eskimo. You have heard the phrase. But is it possible to sell ice to an eskimo? In this video a sales expert explains how it is, and how you can increase your...
read more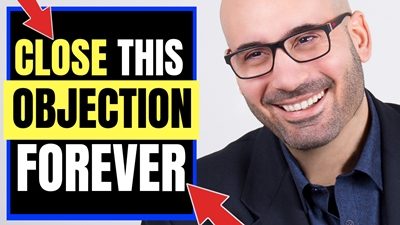 https://youtu.be/D643WVKfE4E How to Close The I Have to Think About it Objection. How Do You Close The Let Me Think About It Objection? It happens all the time. You finish your sales presentation, everything is on point. You did all your closes, used all your skills,...
read more