Limited Time SPECIAL Offer!
How to Succeed in Life & Business. The Only Book That Includes Action Plans For You to Make Money in Any Situation, Even with Zero Capital.
YES! I Want My FREE COPY Now.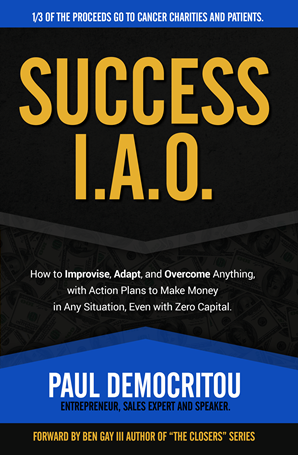 Get YOUR Copy Now!
Graduate the level of Master Closer and become a Sales Infiltrator with the 3rd edition of the famous blue books by living legend Ben Gay III and Paul Democritou.
Buy Now
Free Sample